Want to rock the night away with some of the guys from Pencilstorm? In September and beyond, Scott, Colin and Wal will all be appearing locally (but separately). Check out the details below. - Jeff Hassler
Pencilstorm Editor-In-Chief and infamous Columbus rocker, Colin Gawel, takes his solo talents to the stage every Thursday night at the Four String Taproom on West Sixth in Grandview Hts. A more intimate version of his solo bands and Watershed, Colin sounds like part Springsteen jamming out his acoustic on the Jersey Shore with a little bit of Black Crowes and The Rolling Stones mixed in. But like the good Black Crowes that played "She Talks to Angels." Not that hippy stuff. Make sure to catch his set starting at 9pm. Every week will be a different set of Watershed, League Bowlers and solo tunes. Though he has still NEVER played "Wanted Dead or Alive" even though I request it all the time. One time I covered his rent and he promised to play it for me one day. Could that day be one of these days?? It's only fair. Just sayin'. A quick word of warning about Four String Brew, everybody knows I'm a Coors Light guy but I do really like their new Hilltop Lager. But last time I was at the taproom for our Thursday night pinball league, Greg May bought me a couple of Switchblade IPA and I threw up all over the KISS game and ended up asleep in the Five Guys dumpster covered in mustard and some kind of sauce resembling mayonnaise. That Switchblade packs a punch so take er sleezy when you are sucking down those sudz! Hassler warned ya!!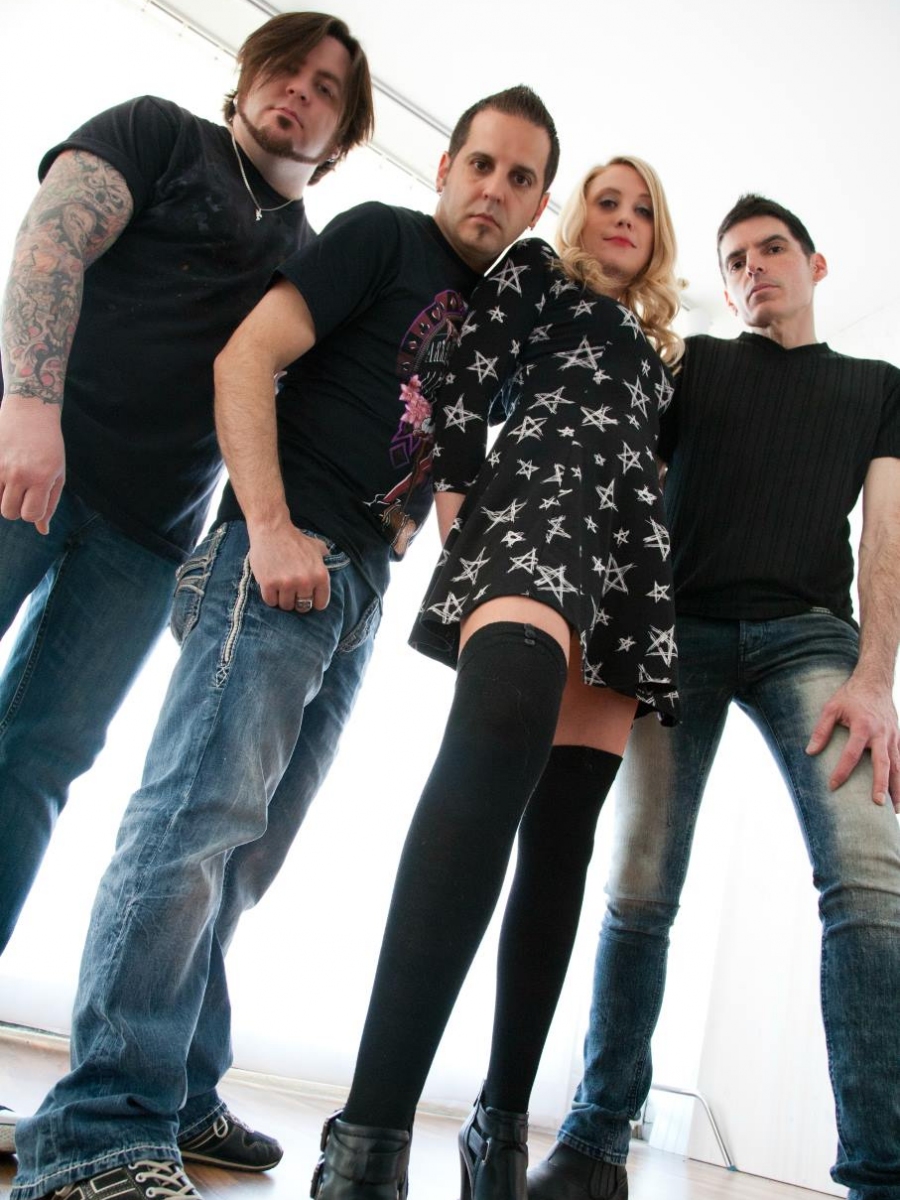 Resident discographer and historian, Scott Carr, will be rocking out with his band Radio Tramps this Saturday, September 23 at Cardo's Pizza & Tavern in Pickerington. Performing hits that span nearly four decades of rock, dance and pop, the Radio Tramps will give you a total live, raw and in-your-face four-hour music experience. With soaring vocals, high energy, and a relentless pursuit of fun, they are sure to please all night long. The show starts at 8:30 pm. Get your grub on, get your drink on and get Tramped! I should know. I got Tramped at their Red, White and Boom show, tried to hug Tiffany and then fell off the stage in front of thousands of people. Even worse, my boss, Mr. Johansen saw the video on youtube and suspended me from all church activities for three weeks. Very embarrassing. Great band though!
Wal Ozello will be fronting his band, Armada, next Saturday, September 30 at King Avenue 5. Once credited as "Rush meets Bon Jovi," Armada will play a staple of originals made popular during their days at the Alrosa Villa along with a mix of covers from '80s hair bands. Not your average bunch of musicians, you'll have to catch them as they pull off Rush, Journey, Tesla and Guns N Roses in a way few other bands can. Rumor has it this may be one of their last shows, so make sure to catch them while you can. I know I will be there. Not only do they always put on a great show but I met my future ex-wife Kim at one of their sold-out shows at the Alrosa Villa back in the day. Actually it was my first and last time working as the Armada drum tech but if I hadn't gotten fired before showtime Kim and I never would have hooked up. She liked that I knew drummers and was hoping I could get her back stage. She used to be so much fun back then and she looked so sexy in her Triumph Sport of Kings T-shirt. If I had known how she had gotten the shirt from Gil Moore in the first place I probably wouldn't have proposed so soon but I was young, dumb and full of.....ANYWAY... Doors open at 7pm and special guest No Direction starts at 8 pm. Make sure to get there early as Armada promptly takes the stage at 9 pm.
Look for more Pencilstorm appearances in the upcoming weeks! See ya at the gigs and buy me beer why don't you? - Hassler is out.